Wreath Making Class at Dirt Farm Brewing
Love the natural smell of fresh evergreens? Love creating beautiful things with your hands? Then, this wreath making class is the perfect class for you! Jess, from Walking Wind Farm and Florist, will teach you to make a luxurious fresh evergreen wreath with dried materials for jazzing it up. When you're done, you will know how to make your own wreath for future Christmas's and have something beautiful to take home for your own front door this holiday season.
This class should take you about an hour to complete. Enjoy a nice brew from Dirt Farm and meet some like-minded souls while you work.
$65 per person. Please choose your time slot when checking out. Ticket sales and event is organized by Walking Wind Farm and Florist. If you have any specific questions about the event, please contact her directly! Make sure to grab some grub and beer while you're here! You can check out our current offerings, HERE!
BUY YOUR WREATH MAKING CLASS TICKETS HERE!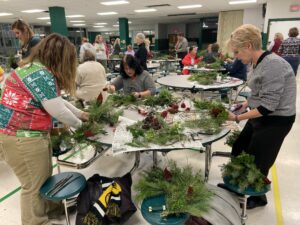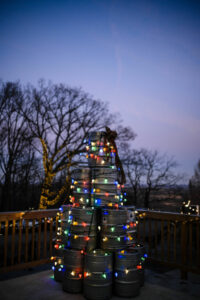 Check out other events, besides our wreath making class, happening in Bluemont, Va, HERE!